I first met my future wife, Marie Colwell at the Irving Trust Company in New York City. It was 1972. We were both looking for love in all the wrong places. Marie was in charge of training new hires and I was in charge of managing their productivity. We were both second-generation working class strivers. Marie from Bushwick, Brooklyn and me from Needle Point Park in Tompkins Square . Stricken by love at first sight, my master plan was to send my people to Marie's classes and under penalty of termination, tell her what a great guy I was. But each of my messengers asked her out for themselves, proving the maxim that all's fair in love and war and even in commercial banking.
Thus began a 50-year love affair in which we produced plays, made music videos, giggled at Nelson Eddy movies, sold art, speculated in real estate, and soothed each other's emotional wounds, the result of traumatizing and crushing childhoods.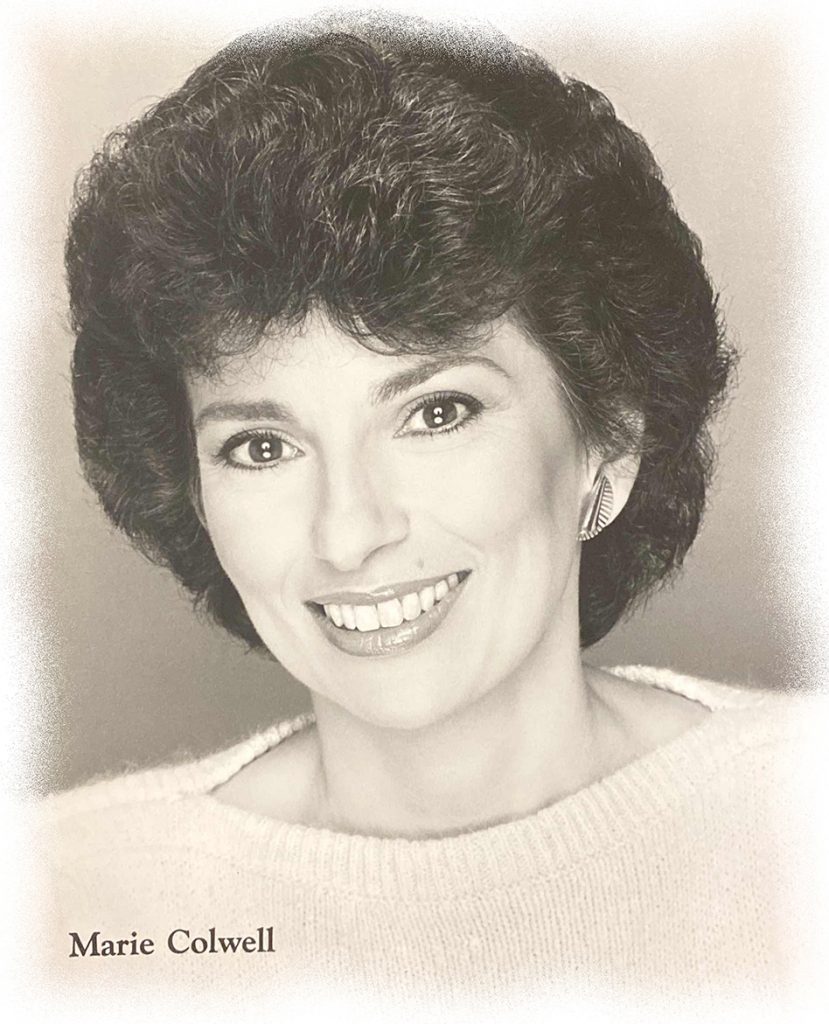 When Marie was 8-years old, her parents took her and her younger brother and sister to Coney Island. Her father Joe then went to help a friend fix a roller coaster ride to earn a few dollars off the books. Later in the day a workman came to inform Marie's mother that Joe had been crushed to death in a freak accident at the ride. Many years later into our marriage Marie had accused me of being a mechanical person, a robot with no emotion, which I suspect was triggered by the memory of her father's senseless death.
Joe was catholic so no one recited a Kaddish for him. Nothing but the darkness of the grave was left to comfort him. Perhaps of all Joe's disenchantments, Joe's imminent immortality would be the greatest.
All of this is by way of prelude to Marie's illness and death from ovarian cancer. After her death I found a poem she had written titled WORDS. In it she says,
If I could write a poem
I would take all the words
I know
And put my feelings
Into words
But my feelings
Don't flow out in words
They flow out in tears
When I discovered this poem, I was stricken with survivor's guilt. Was I the cause of her lifelong unhappiness? Or was it due to the loss of her father? Was she mourning the loss of wild passions and ecstasy, which she had to exchange for my fumbling affections? Her favorite movie line of all time is when Humphrey Bogart tells Ingrid Bergman in Casablanca that they'll always have Paris. I for sure was no Humphrey Bogart.
Beginning in 2017 Marie had a long spell of sickness. It started with weight loss. Then the doctors discovered Stage IV Ovarian Cancer and prescribed chemotherapy. At a new hospital the doctors found all kinds of complications. They made many tests and took a good deal of blood. As Marie faded I rushed in priests to give her Extreme Unction, hoping just the sight of the priest would shock her back to health. Marie spent more of the last two months of her life in the hospital than at home. She died on February 15th. It was a frosty day and the wind was fierce. Then the coffin was put into a hearse and Marie rode into eternity. Me grieving beside her.
Did I mention her Masters Degrees and works of charity and her compassion for the human condition? She also had a SAG card and did extra work in films shot around her beloved New York City. As a little girl her dream had always been to live in Manhattan.
That day she died we played, Oh when the saints go marching in, as she took her last breaths.
It seemed all the lights in the hospital then dimmed as the saints escorted her to meet her Muse. In spite of Covid beauty gets to have the last word.