My wife died early this year. "Closure"? It's just a word.
As appeared in Long Island Jewish World – July 22, 2022 /
By RON SPURGA
Ron Spurga, longtime friend of the Jewish World, lost his wife early this year. His expression of his undiminished love for her, born of excruciating pain and longing, moved us so much that we present it here in its entirety.
My wife Marie Colwell died of ovarian cancer at 2:56 p.m. on February 15th, 2022, the day after Valentine's Day. She was in the intensive care unit at a well-known medical facility in Manhattan. She had Covid-19 which, as it does too often, resulted in her contracting pneumonia and other illnesses – all of which led to her being placed on a ventilator.
The doctors and nurses told me it was hopeless, that her organs were failing, that the merciful thing to do was to pump her with morphine, remove her from the ventilator, and allow her to pass into eternity. A nurse told me this was a painless way to die, and I shot back, "Did a dead patient ever come back to confirm this?"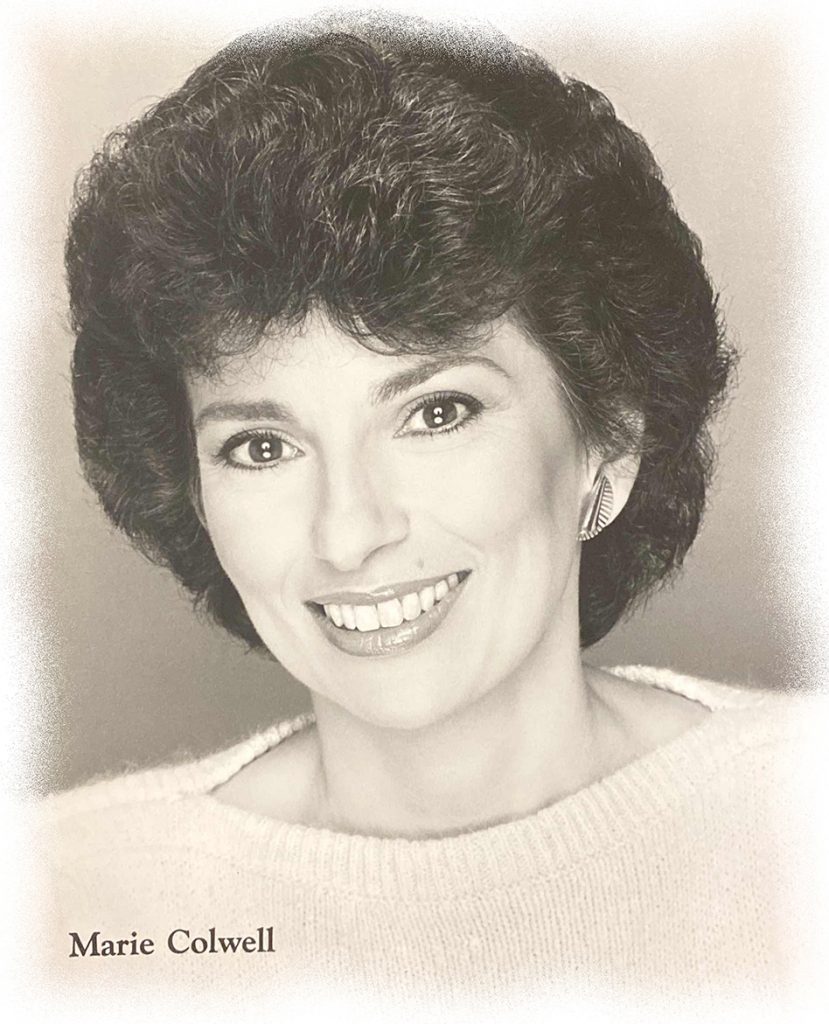 Marie Colwell, October 16, 1940—February 15, 2022.
So ineffective and indifferent were the medicos in their response to a tragic loss of life. They appeared oblivious to the heartbreak all around them, more interested in freeing up a bed for another unfortunate than in saving her.
They took Marie off the ventilator at 2 p.m.; she died 58 minutes later. While she was passing from this world, I played the song "When the Saints Go Marching In" on my iPhone. Once, in a joyous mood, she told me that she wanted that song played at her deathbed by New Orleans' legendary Preservation Hall Jazz Band. We had to settle for a scratchy Louis Armstrong rendition.
She felt ice-cold in my arms, and I felt a cold-ness enveloping my heart, giving me the sense that my own life was also coming to an end.
Afterwards, one of the doctors asked for my permission to perform an autopsy on her. I took my wife's life-less body in my arms and said, "Don't you dare!" I called the undertaker and screamed at him to come claim her.
She felt ice-cold in my arms, and I felt a coldness enveloping my heart, giving me the sense that my own life was also coming an end.
At that moment all I could think of was the famous poem the great Welsh writer Dylan Thomas wrote as his father struggled through the last hours of his life:
"Do not go gentle into that good night, Old age should burn and rave at close of day, Rage, rage against the dying of the light."
Marie was my sunshine and my light, and I did her raging for her.
Priests gathered in the room hovered around Marie and told me she was with the Lord in Heaven. That was a good one because, while she was born a Catholic, Marie often described herself as a latter-day Druid, luxuriating in the intoxication of nature. Now, when I pass a tree, I listen to its rustling leaves and think I hear Marie's voice calling my name.
The process that follows a death in a hospital couldn't be more efficient and businesslike, as a
functionary filled out all the necessary paperwork, including a death certificate, ensuring that it was done properly. Accompanying me and Marie to the cemetery were other mourners, who engaged in meaningless chitchat and texted their lunch orders on ahead to a restaurant.
I hope to someday again wipe away her tears, those pouring from the eyes of my muse and eternal love, my Marie.
What would Marie think of this sad procession? She would laugh that laugh that lit up my whole world, and made me feel there was a purpose to her seemingly endless suffering.
Even before Marie became gravely ill, she had lobbied politicians and insurance companies to add scans to women's gynecological exams to detect early signs of ovarian cancer. Marie was that kind of person, putting the common good ahead of everything else.
Ironically, her own gynecologist had missed the early signs of Marie's cancer.
It's been five months now since she died, and I am overwhelmed by well-wishers who tell me that it gets easier with the passage of time and then sip from their whiskey and sodas.
It doesn't get any easier. You just resign yourself to the drudgery and monotony of aloneness that follows you like an unfinished melody that always has you listening for a logical conclusion but never quite gets there. When I hear her favorite song, "As Time Goes By," I want to roll up in a ball.
In World War I, Joe Colwell, Marie's father, was on the American ship Tuscania, which departed for Liver-pool from Hoboken, New Jersey, on January 24th, 1918, with 384 crew members and 2,013 Army personnel – including Joe – on board. Just 11 days after it set sail, a German UB-77 submarine torpedoed the ship, ultimately sending it to the bottom of the Irish Sea. More than 200 of the troops and crew members were lost, but many others were rescued by the Royal Navy and an Irish fishing boat. Joe was still alive when, battered, he washed up on the shores of Islay, Scotland, where he was miraculously found by a local family who nursed him back to health. Against all odds, this man survived the ordeal and eventually brought Marie into the world. From the same sea that dragged the Tuscania to its permanent resting place emerged beauty, and the beauty became my Marie.
Marie liked to write poetry, honest poetry.
If I could write a poem
I would take all the words
I know
And put my feelings
Into words
But my feelings
Don't flow out in words
They flow out in tears
I hope to someday again wipe away her tears, those pouring from the eyes of my muse and eternal love, my Marie.
Ron Spurga was the Winner of the Penumbra Literary Award , the Cimarron Review Writing Award, the New York Times Great Read in the Park Literary Award, and is currently adapting Lillian Hellman's "Scoundrel Time" into an off-Broadway play.