Ron Spurga found success and love despite his humble beginnings
Cover Story as appeared in Long Island Jewish World – December 23-29, 2022 /
By AUSTIN FENNER
Before Ron Spurga earned his reputation as a successful investment banker on Wall Street and authored books on how to invest money and create personal wealth, he said he was "a kid from the Lower East Side of Manhattan with a small chance for success."
He credits generous scholarships during his grade school days through college for helping him to make his way from poverty to corporate success.
His home life was difficult.
"My father worked as a waiter," said Spurga. "But he had trouble holding down a job. He had two curses. He was an alcoholic and he had epilepsy."
Spurga dreaded being at home with his parents and three siblings. He found an escape in the games he played with neighborhood kids.
"The home situation was horrible – my father drunk and having seizures. I tried to slay out of the house as long as I could to avoid it."
The family lived in a tenement on E. 13th Street between Avenues A and B in Manhattan. "It was no hipster's paradise," he recalled. Spurga described the streets there during the 1950s New York simply as "gang warfare."
"The white gangs fought the Puerto Rican gangs," he said. "The Puerto Rican gangs fought the Blacks, and the Blacks fought the whites. It was the armpit of the world."
He said the combination of the epilepsy and the alcoholism that afflicted his father made it impossible for him to hold down any steady work. The family had to make do on welfare for 15 years.
"I don't know what caused the alcoholism," recalled Spurga. "The home situation was horrible – my father drunk and having seizures. I tried to stay out of the house as long as I could to avoid it."
He recalled that The Boys Club of New York on East 10th Street became a safe haven for him, and he enjoyed attending Public School 61. But his mother pulled him out after she discovered that he wasn't learning much there.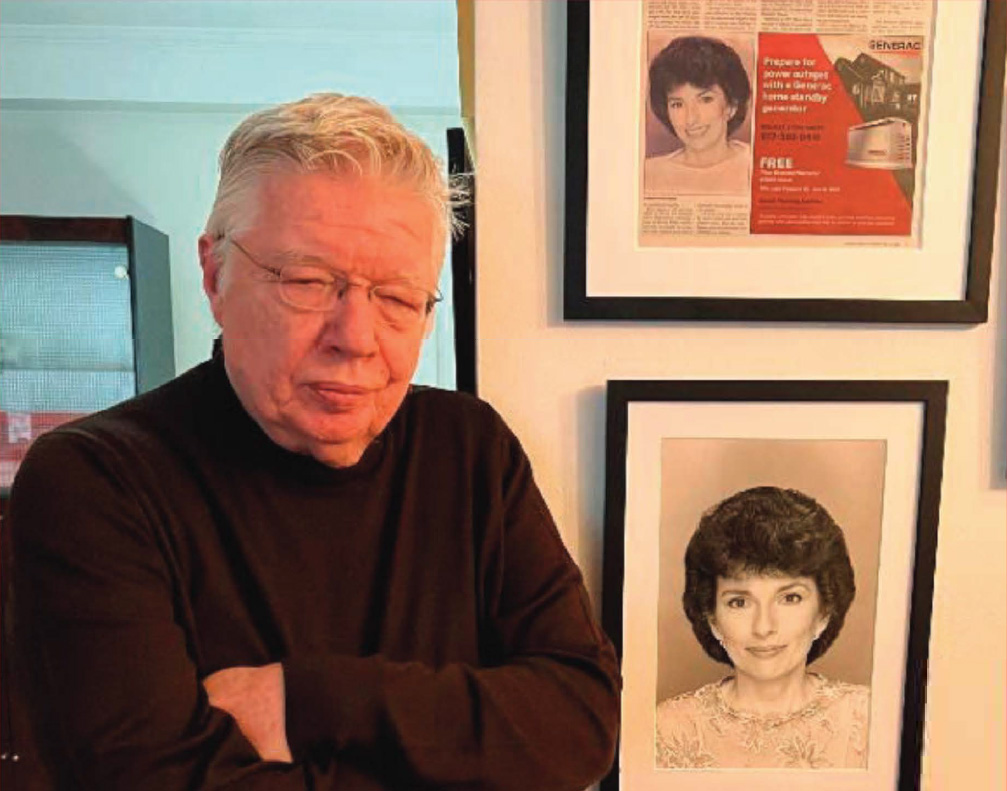 His mother enrolled him at Immac­ulate Conception Grammar School, a local Catholic institution. The family was unable to pay the cost of tuition, but here he received the first of many scholarships that made his exit from poverty possible. Along with the scholarship, Spurga worked at the school as an al­tar boy during mass, assisting the priest during religious worship daily at 6 am.
Spurga said that the school was filled with families that aspired to become middle class, and many despised him for his obvious poverty.
"He's from the slums. He's going to infect us!" Spurga said he often heard at school. "I wore my father's white shirts and used rubber bands to hold up the sleeve." That only led to more humiliation by his classmates.
But he dealt with the pain with the hard work and discipline with which he approached his studies. They paid off.
"I became the smartest kid in the class," Spurga said, "and won a four­year scholarship to Cardinal Hayes High School in the Bronx."
After school Spurga studied drama at the Boys Club, which in addi­tion to his excellent grades led to his being offered a full scholarship to New Jersey's Rutgers University.
"I wanted to make money and the guidance counselors there said I should go into finance," said Spurga.
But once again his background haunted him, as he was ignored or mistreated by his fellow students, most of whom came from "picture-perfect" homes and had, as Spurga described it, "fancy cars."
From elementary school through graduate school, Spurga's excellence as a student earned him scholarships that helped take him to the top.
But once again, he said, "incredibly, good fortune still found the hard-luck kid from the Lower East Side" when he graduated Rutgers and was awarded a grant to earn his Masters in Business Administration from Fordham University at Lincoln Center.
Spurga got that masters and eventually landed a Wall Street job as a banker at Irving Trust in 1969. Yet the harsh world he grew up in followed him even to Irving Trust, where his bosses steered him away from working with blue chip companies.
"The management said you are too much of a street guy to talk to the CEO of an ATT or ITT company," said Spurga. "They were Waspy companies and [Irving Trust] was a Waspy bank."
So Spurga was assigned to handle commodity companies, such as oil trading firms and agricultural establishments. One of the accounts he handled was Koch Industries and its oil refineries, and he also worked with John Catsimatidis, Chairman of Red Apple Group and radio commentator for WABC radio, which he happens to own.
Fortunately for Spurga, "Koch Industries became a giant," he said. So "I was building a reputation as a smart commodities lending banker."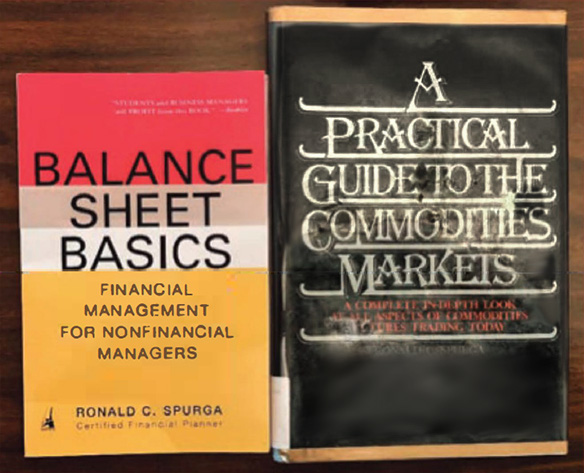 Ever ambitious, Spurga added to his resume when he taught classes on investment practices at the New School. Meanwhile, such was his success at the bank that he was approached by a publishing house in 1980 to write a book called "A Practical Guide to the Commodities Market."
"It caught fire," said Spurga, "and became a bible on how to trade commodities."
That Spurga did well in his personal life became clear all the way back in 1973, when he met his future wife, Marie Colwell, at Irving Trust.
"It was love at first sight," he remembered. "I said to myself, 'my God what a woman.' She was gorgeous. She had an elegance in the way she carried herself."
Spurga was smitten by everything about Marie, including, he said, her empathy for people. She herself grew up in less than ideal circumstances and understood Spurga. They were married, and would have a storybook romance until the day she passed away.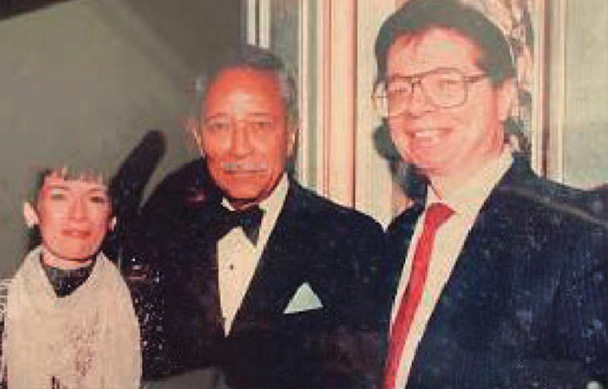 "She came from a harsh background and that's what made it work," Spurga recalled.
Throughout his life, Spurga's rough childhood made him the target of people who came from what might as well have been a different planet. He triumphed over all of them. But that childhood benefited him with the woman he loved.
"I asked her why she choose me," he recalled with emotion. She smiled and responded, "You share my background." She came from where he came from, and that led to a lifelong romance.
Austin Fenner is a journalist whose work has appeared in "The New York Post," "The Daily News" and other media outlets.